Log in to Alibaba Cloud Console using SAML2
Create an app in Authing
Get and create applications from Authing application
Alibaba Cloud
Create a user in Ali Cloud and open the user SSO
Configure Authing user
Create Authing users and associate Ali Cloud users
Configure completion
Use Authing IDP login Alibaba Cloud
Get Ali Cloud Application Domain Name and Account ID
First enter Alibaba Cloud Access Control (opens new window) > Left Menu > Manage > Settings, click "Advanced Settings" tab, record default domain name.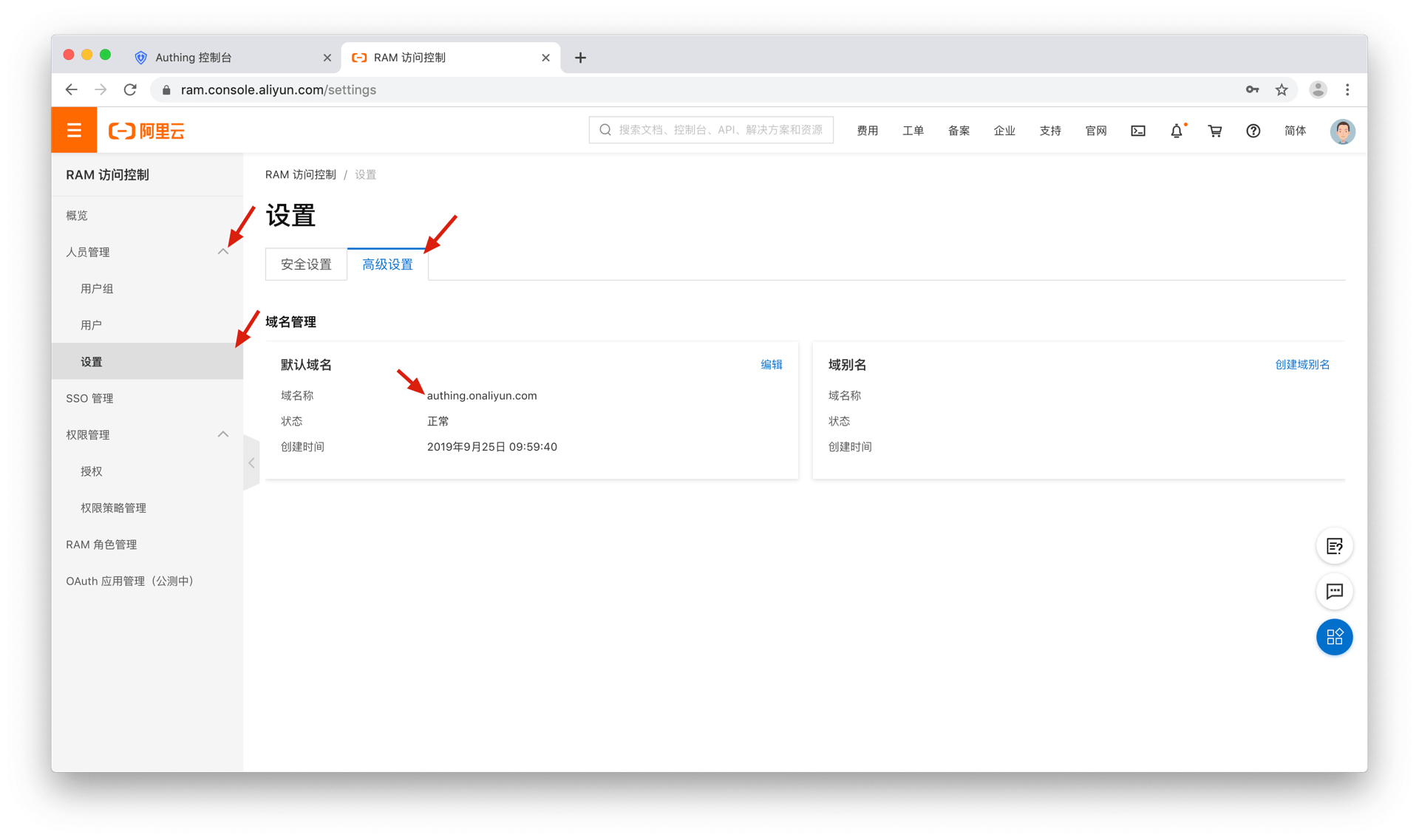 The mouse is placed on your avatar, you can see the account ID, copy saved.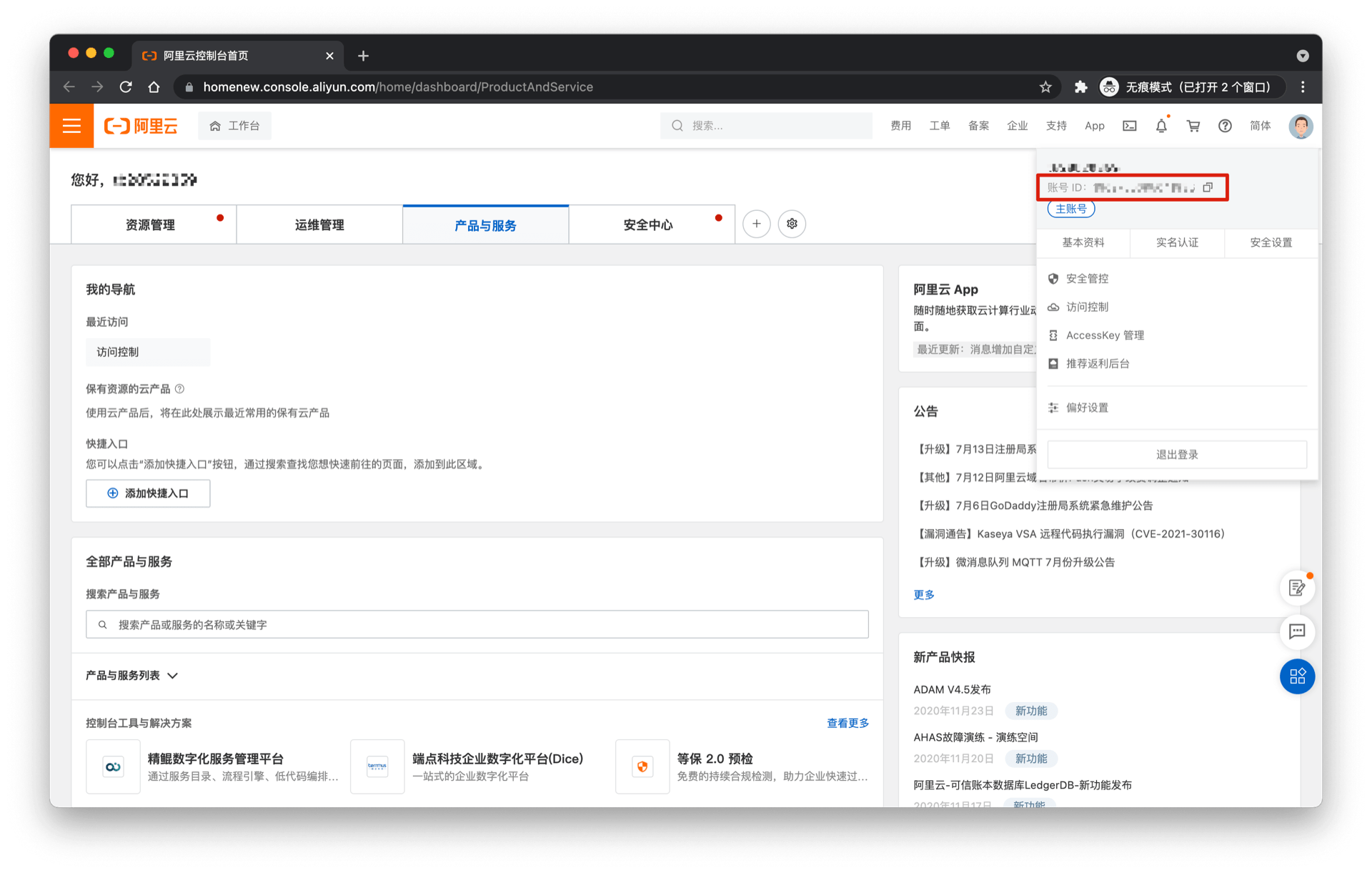 Create an application on Authing. Enter Console (opens new window) > Applications, click "Add App".
Create an app in Authing
Enter Application Name and Subdomain. Click "Create".
Enterconsole (opens new window) > Application market, click Ali Cloud.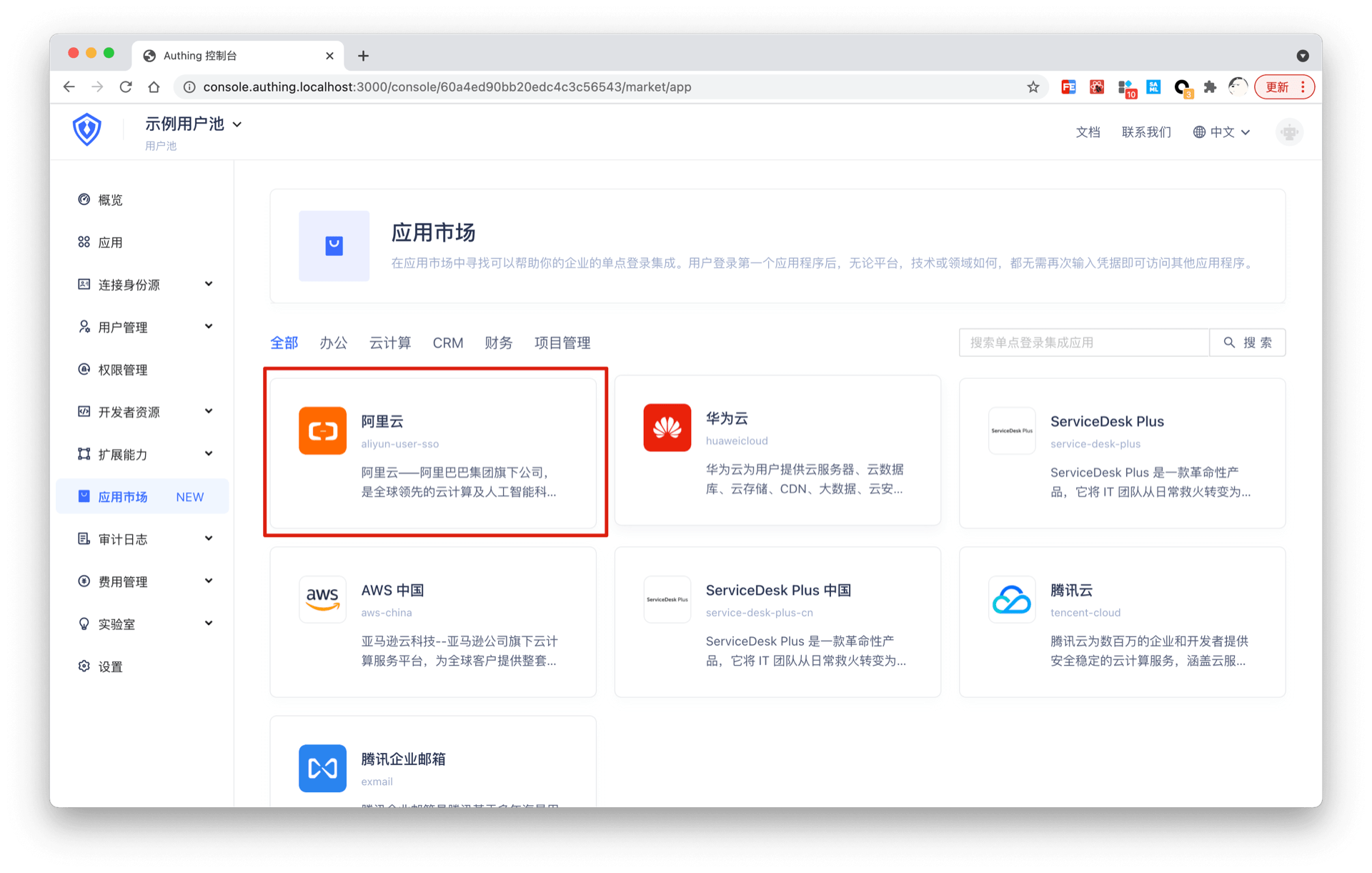 Click get Application.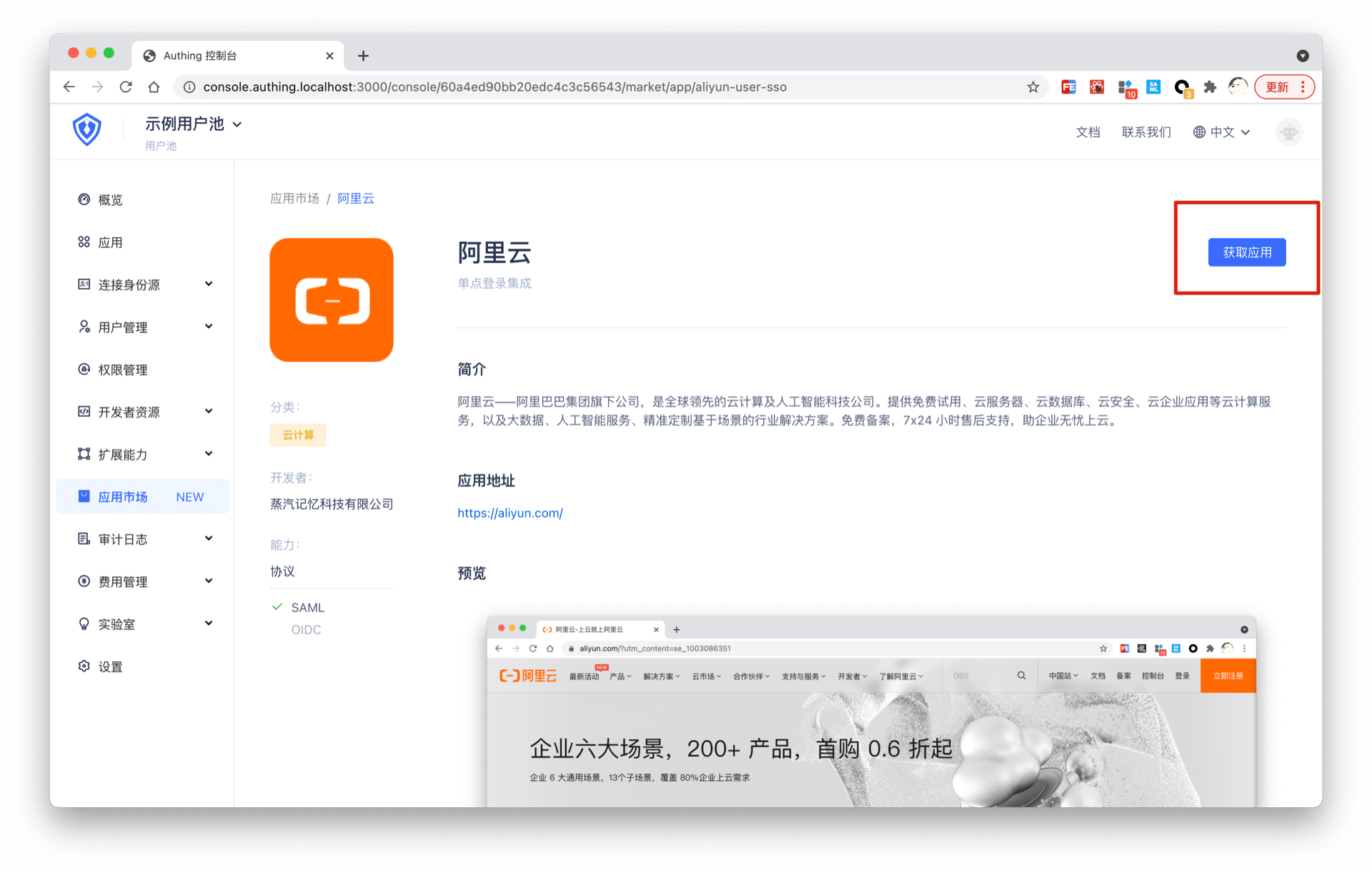 Fill in the app name. Click Next.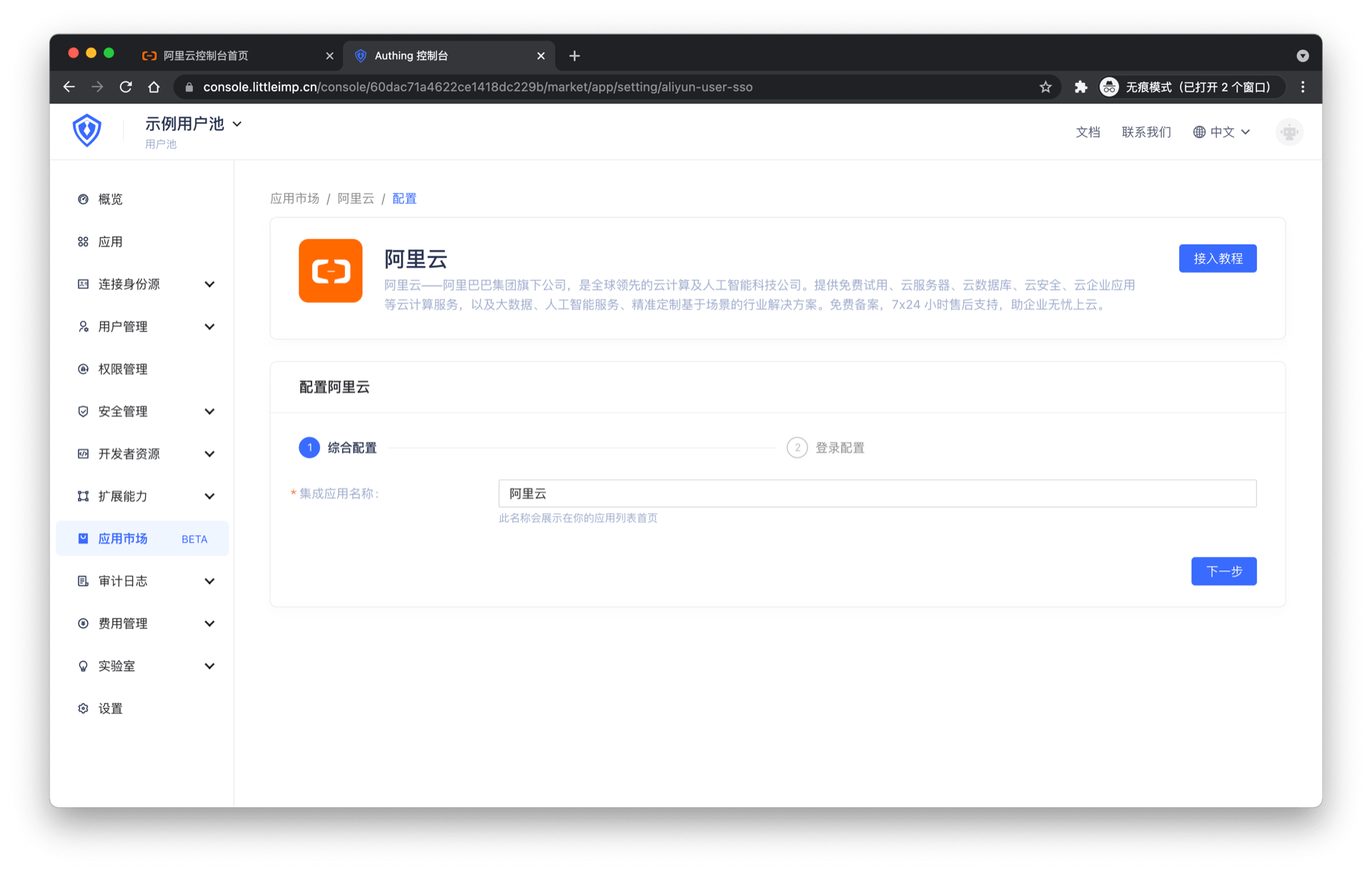 Fill in the previous step from the default domain and account ID to the input box, click "Download SAML Metadata Data Document", then click Finish.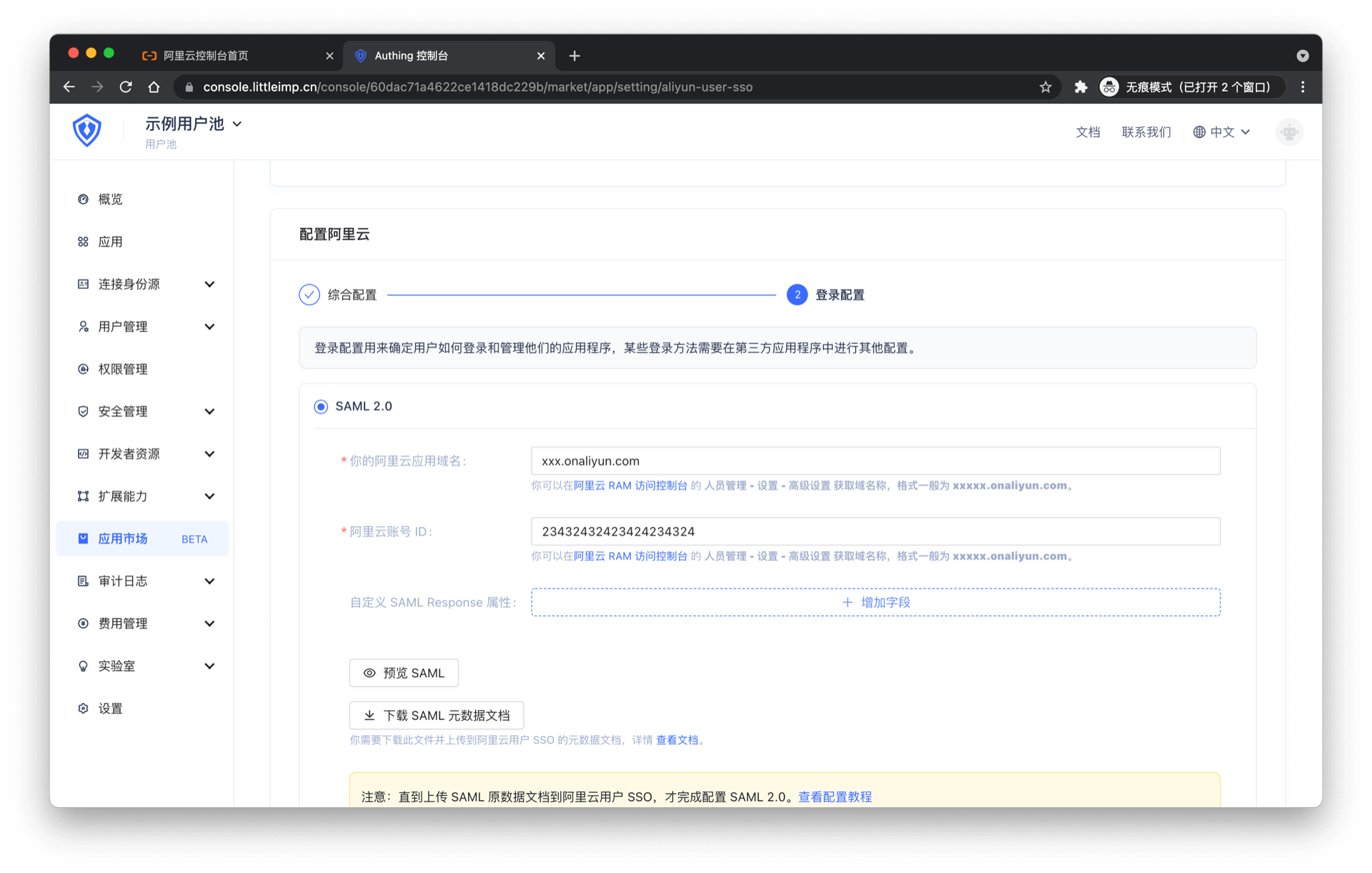 "Allow all user access" in the Access Authorization page.