Using SAML2 to log into Tencent Cloud Console
Setup Authing SAML2 IdP Configuration
Open and configure Authing application SAML2 Provider
Setup Tencent Cloud Configuration
Create Identity Provider and Role on Tencent Cloud
Configuration Complete
Log into Tencent Cloud using AuthingIdP
Create an application in Authing
Create an application on Authing. In "Console"(https://console.authing.cn) > Applications, click "Add App" button.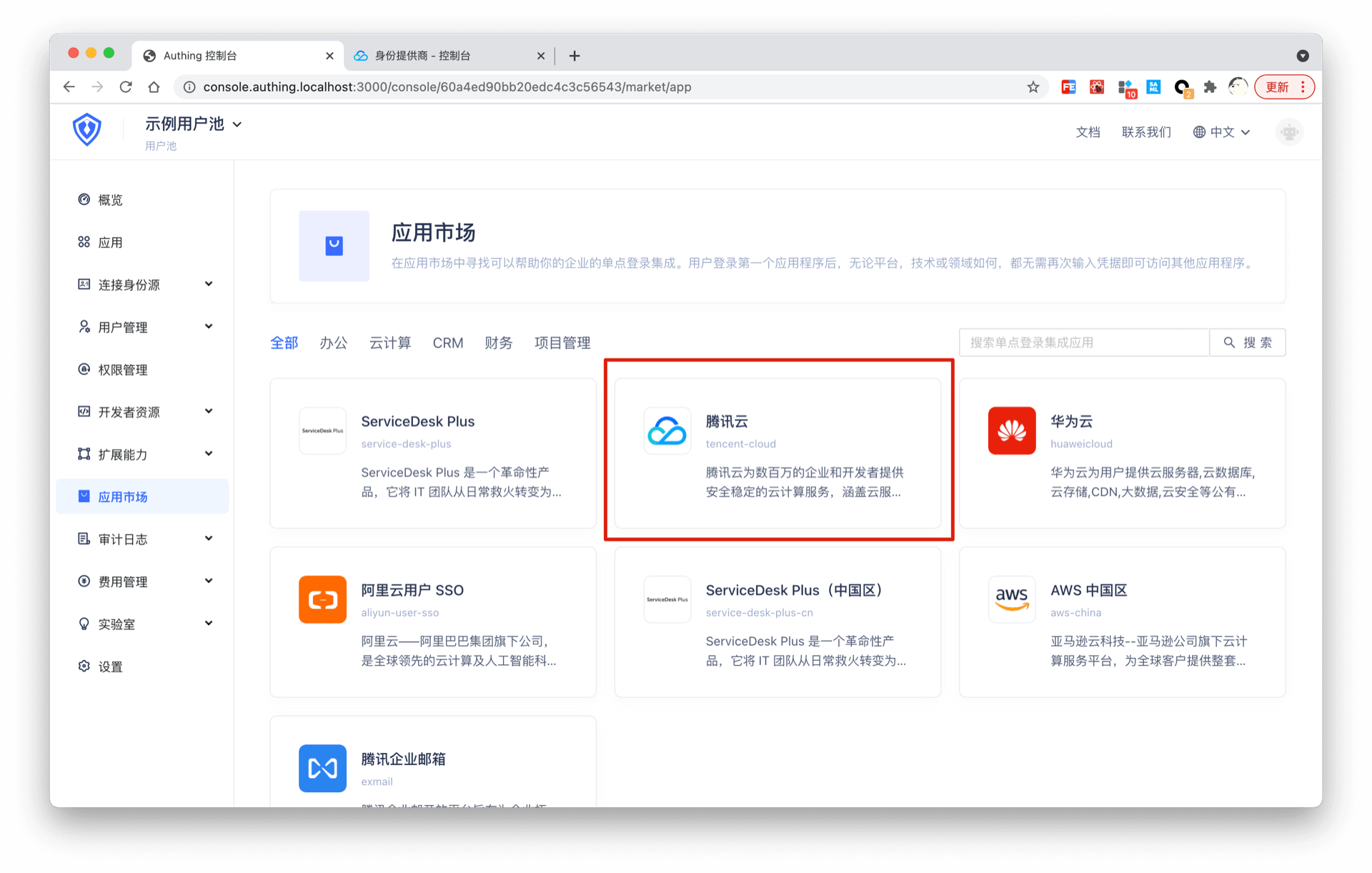 Click Get Application.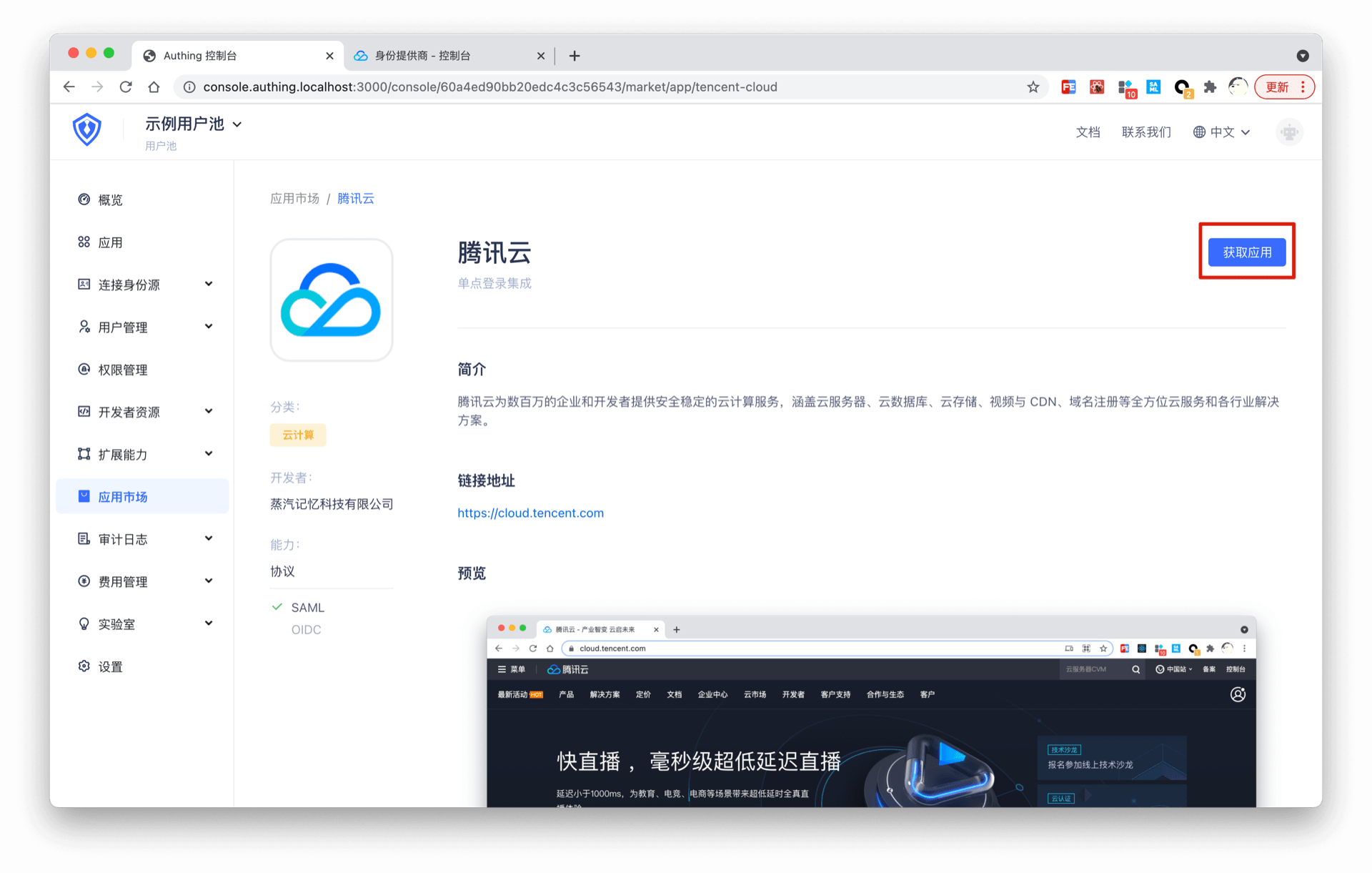 Fill in the application name, AccountID, and ProviderName, here you need to remember the value of the ProviderName, this example is TestTencent.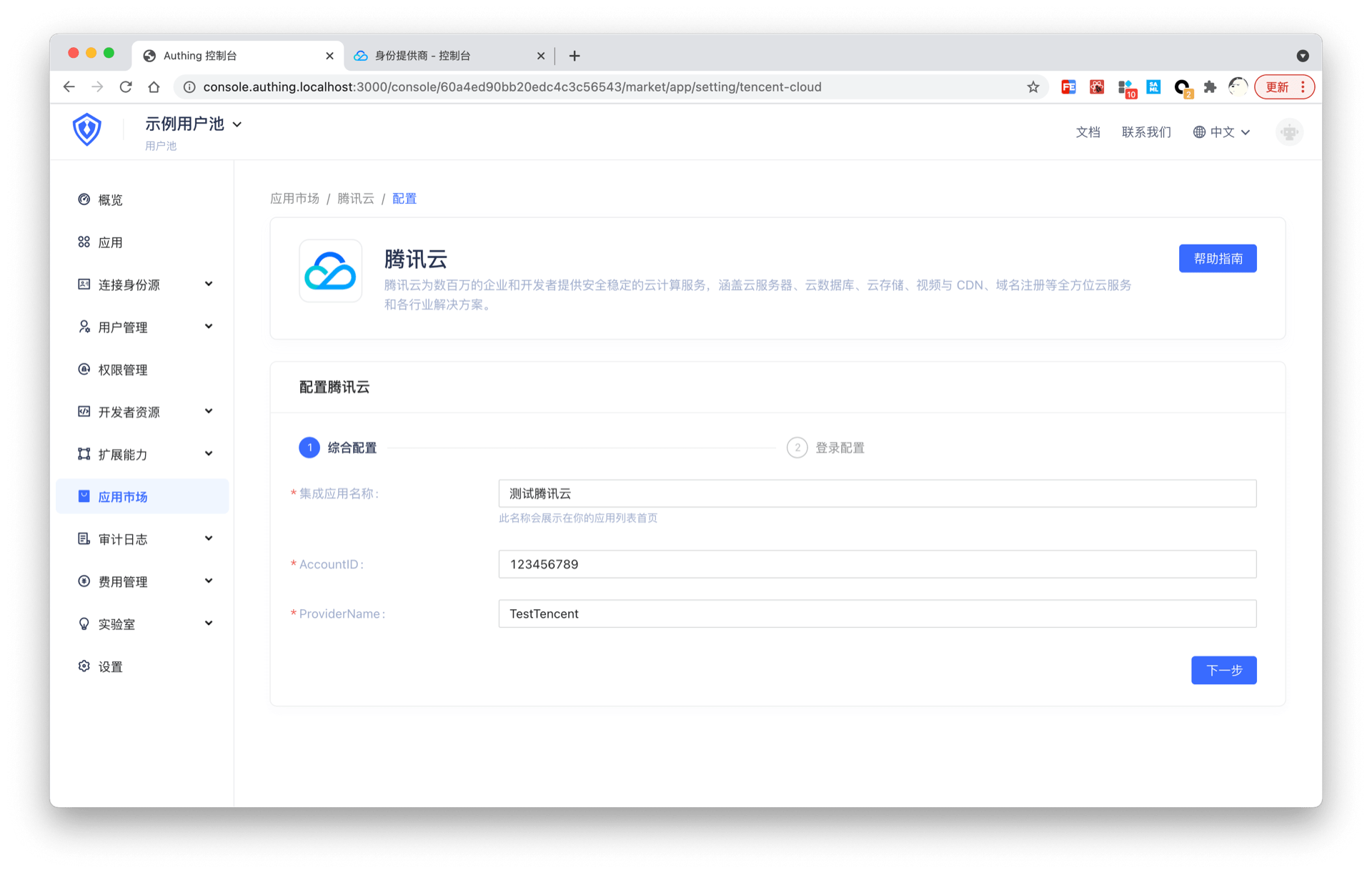 AccountID is your Tencent Cloud Report ID and get it from Tencent Cloud Account Information.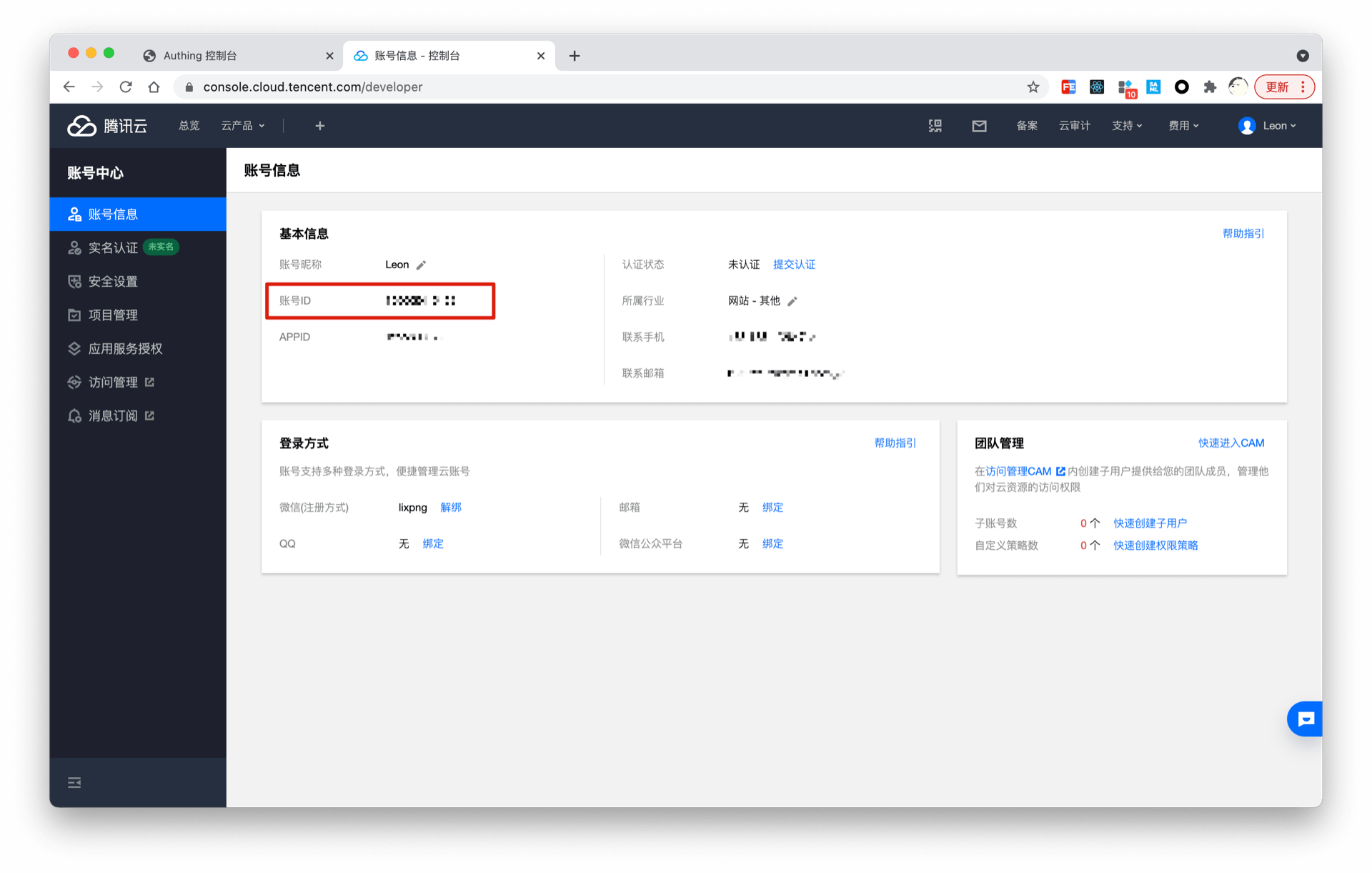 After filling out the above, click Next, the application is created, then click to download the SAML metadata document.