¶ Gitee Social Login
Update Time:
2022-06-15 19:28:53
¶ Introduction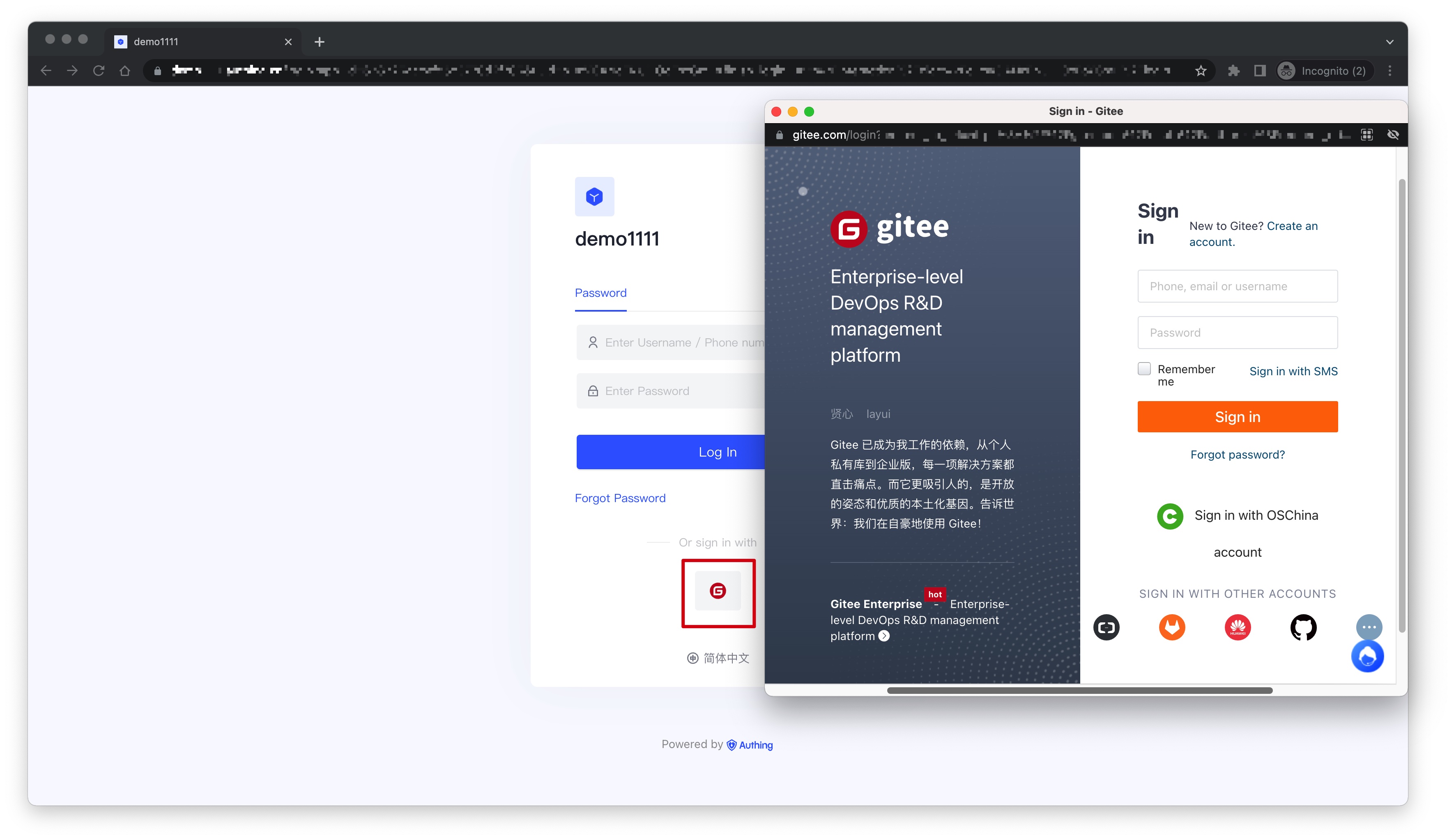 ¶ Precautions
¶ Step 1: Create an OAuth application in Gitee
Go to Gitee's application management page and click "Create Application":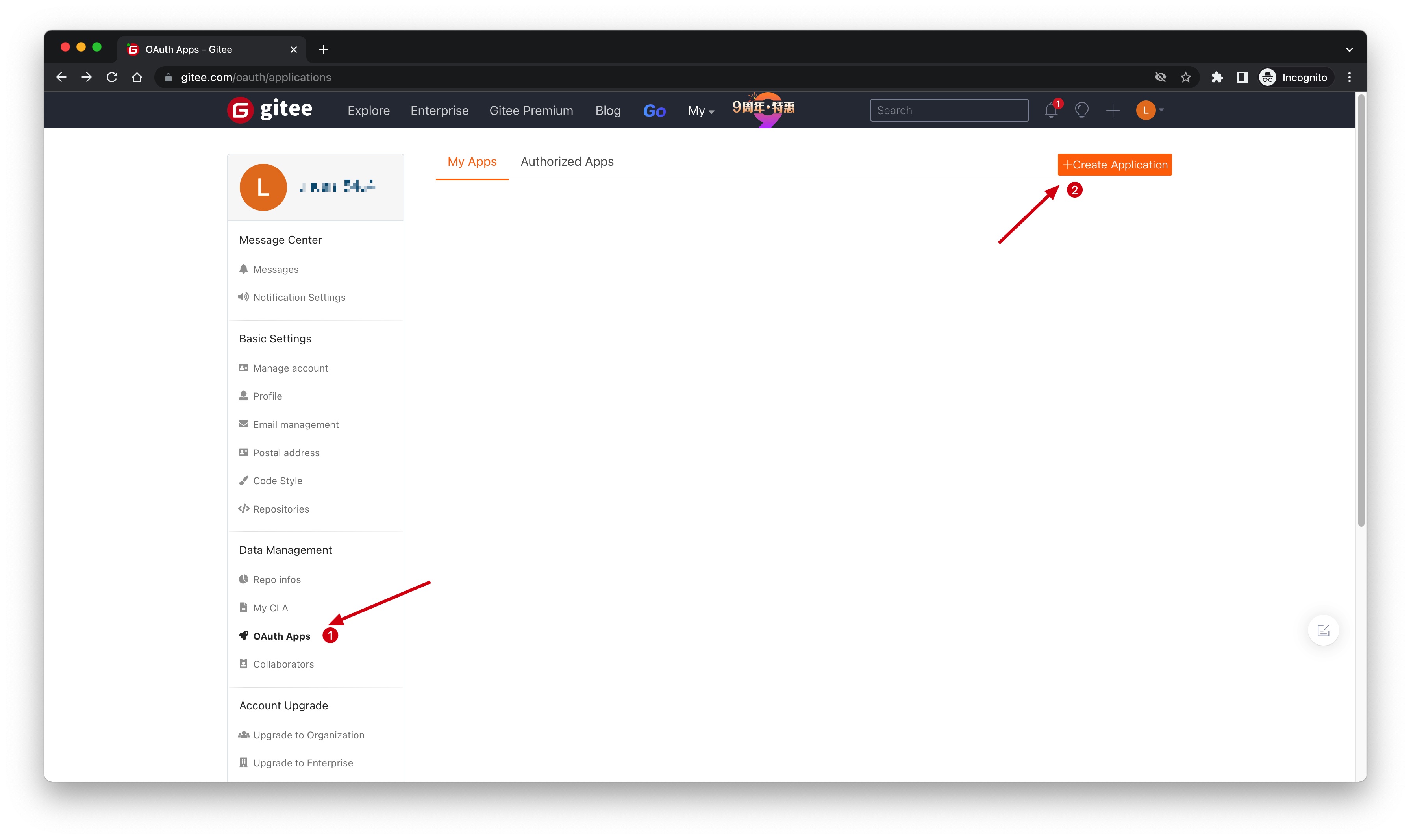 On the Create Application page, configure the following information:
Finally, click "Create Application". After the creation is complete, you need to record the Client ID and Client Secret, which will be used in the next step.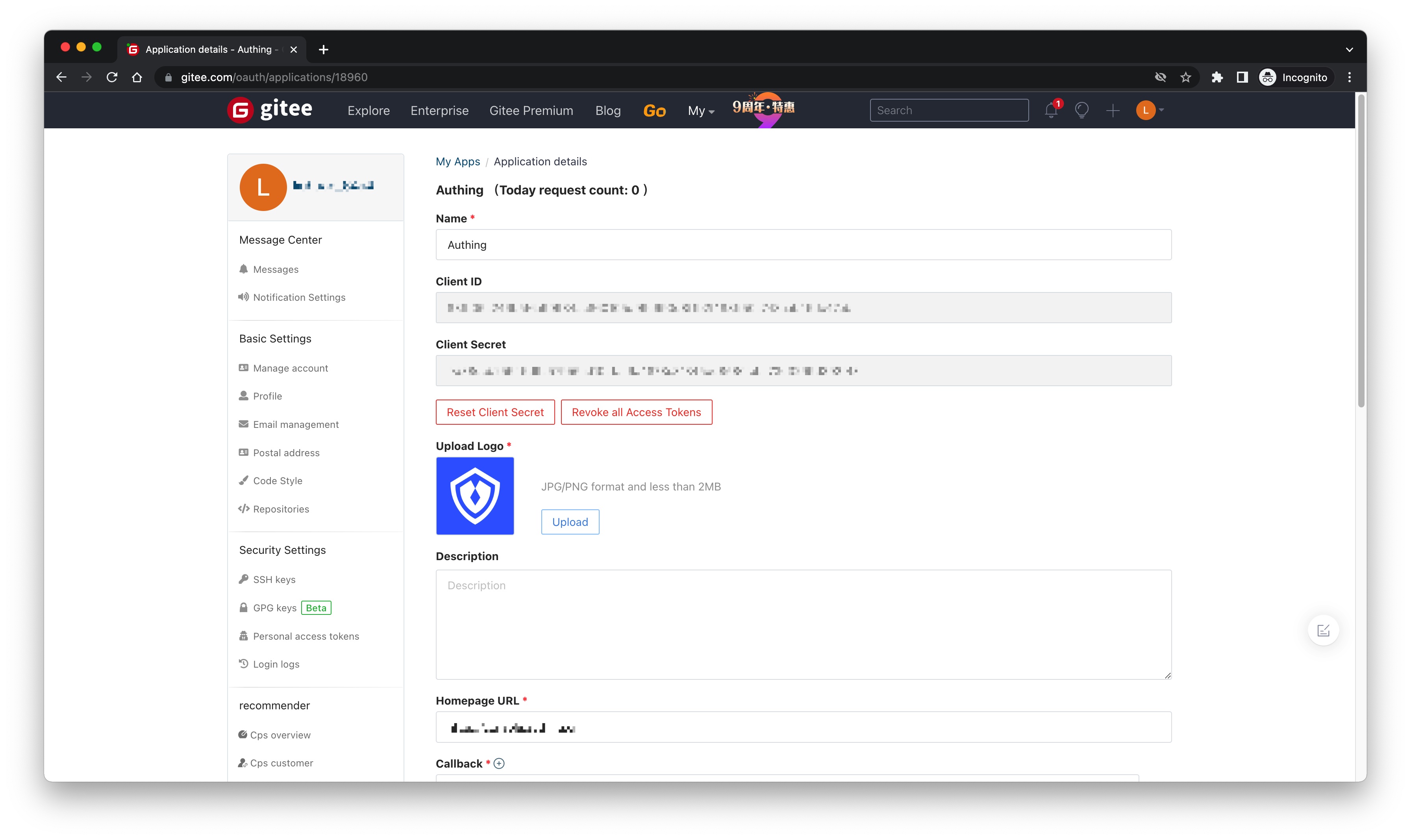 ¶ Step 2: Configure Gitee in the Authing Console
2.1 On the "Social" page of the Authing Console, click the "Create Connection" button to enter the "Choosing a Social Identity Source" page.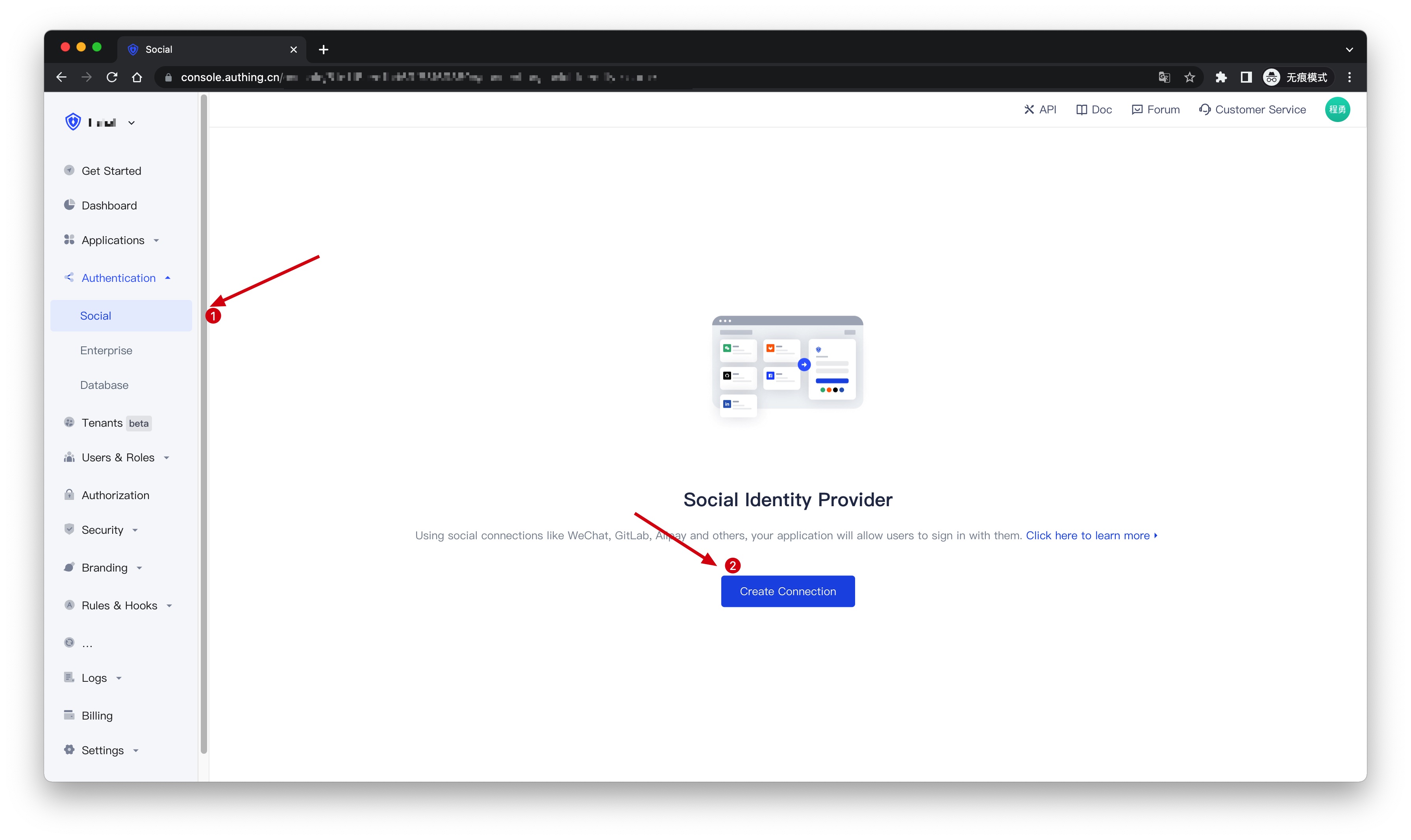 2.2 On the "Choosing a Social Identity Source" page, click the "Gitee" card.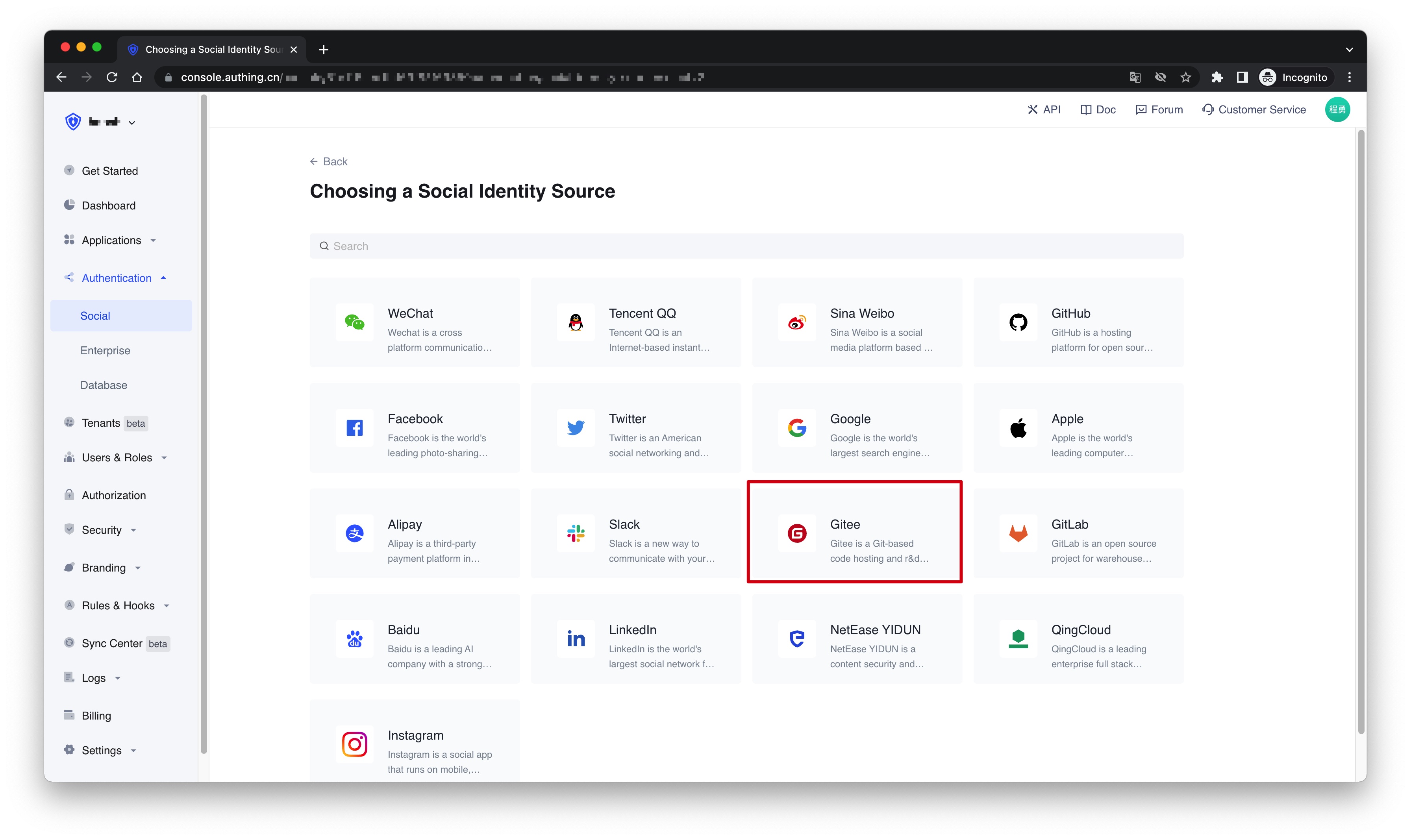 2.3 On the "Gitee" configuration page, fill in the relevant field information obtained in the step 1.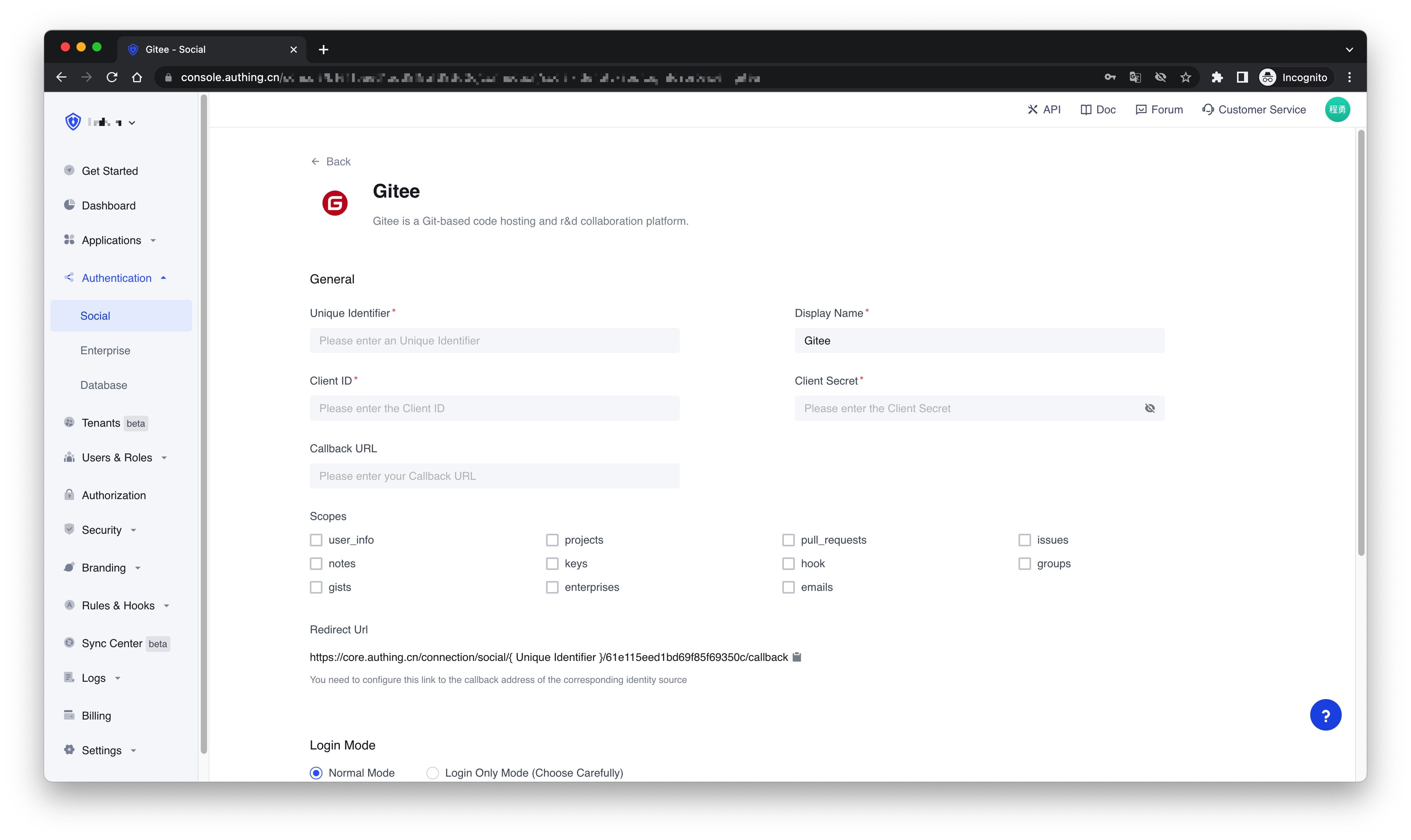 Field
Description
Unique Identifier
a. The unique identifier consists of lowercase letters, numbers, and -, and the length is less than 32 digits.
b. This is the unique identifier of this connection and cannot be modified after setting.
Display Name
This name will be displayed on the button on the end user's login screen.
Client ID
The Gitee application ID obtained in the previous step.
Client Secret
The Gitee application Secret obtained in the previous step.
Callback URL
You can fill in your business callback address. After the user completes the login, the browser will redirect to this address.
Scopes
By default, Authing will only apply for authorization of basic user information (such as avatar, nickname, etc.) from the user. If you need more advanced permissions, you can check the corresponding options.
Login Mode
After enabling the "Login Only Mode", you can only log in to an existing account and cannot create a new account. Please choose carefully.
Account Identity Association
When "Account Identity Association" is not enabled, a new user is created by default when a user logs in through an identity provider. After enabling "Account Identity Association", you can allow users to directly log in to existing accounts through "Field Matching" or "Ask Binding Mode".
2.4 After the configuration is complete, click the "Create" or "Save" button to complete the creation.
¶ Step 3: Development access